In this Post:
Points
Cashback
Miles
How Does It Pay For Itself?
Redeeming Rewards
You know those people who always seem to be traveling on points, staying at hotels for free, getting accommodation upgrades, and they somehow also have a cheap car rental and discounted meal thrown in? Well, you can be one of those people too.
Welcome to credit card reward programs.
There are a few routes you can travel when picking out a credit card with a rewards program. Each has pros and cons, but the best thing to do before making a decision is figuring out which kinds of rewards will most benefit your lifestyles. For example, if you're a homebody who travels once in 5 years, miles won't get you very far.
Step one: Assess your goals and needs and think about what type of rewards you will enjoy.
Step two: Start researching. There are dozens of cards out there, each with its own unique rewards program. Make sure you are familiar with all the ins and outs of a particular plan before settling on it.
Most credit cards reward us either via points, cashback, or miles, so let's learn a bit about each so we can make an informed decision before signing up for the perfect card that will get us that free flight, free hotel, free car rental and free dinner too.
Points
Here's a general rule. Most credit card rewards programs offer 1 cent reward per $1 spent (though this number varies, with some cards offering up to 5 points per dollar spent in specific categories). You can redeem your points for travel, merchandise, cashback, or gift cards. Some issuers even allow points to be put towards charity organizations.
Additionally, there are various extras, bonuses, and occasional bumps in rewards. Let's take a look at all of those factors and figure out which works best.
Sign Up Bonus Cards
Most credit cards offer a sign-up bonus of points, or, a large amount of points after spending a certain amount of money during the first few months. It might be worth your while to sign up for a new card with a generous bonus before you have a large purchase coming up, as these bonus points can be quite generous.
A lot of cards also offer additional points for signing up a friend or adding another user to our account.
One of the best rewards credit cards for 2019 is the Wells Fargo Propel American Express card.
Each dollar accrues 1 point, although certain types of spending, like dining, travel, gas, etc. earn 3 points, and can be redeemed for cash or travel. There is a $0 annual fee for this card. (The restrictions for this card are that we can only redeem cash of over $25, and travel expenses need to be booked through Wells Fargo).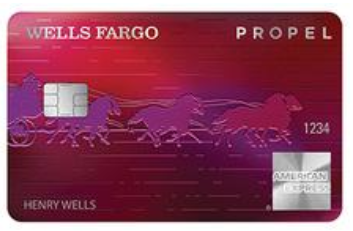 Cashback
Cashback is when a credit card will give you back a small percentage of the purchase price, usually somewhere between 1% and 3%, (with 1% being standard industry practice). This seemingly excellent deal comes along with a whole slew of restrictions, though. Some cards require that the purchase price be a minimum amount of $25, or something in that ballpark. Some only offer cashback for certain kinds of purchases, and some have caps on how much cashback can be received annually. You may also find that some cards allow you to put your points towards travel at the 1 point equals 1 cent value, but if you want cashback, the issuer might reduce each point to a half-cent value.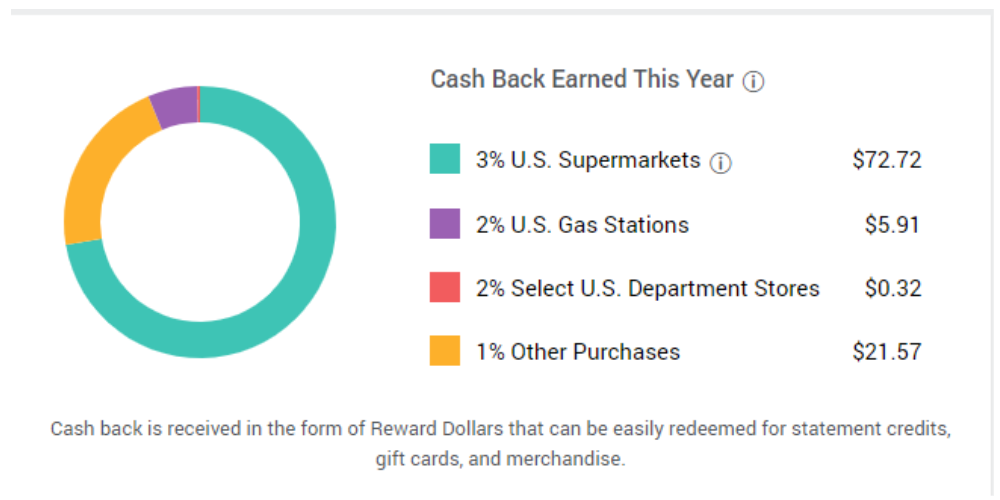 The key benefit with cashback is that you're receiving money that can be spent freely; it's not limited to a points system which can only be redeemed in certain ways, and it's not restricted to flying. However, there is often an annual fee for cashback credit cards, so you need to make sure you're not spending more on that than you are actually making back.
And while cashback sounds nice, some credit cards offer alluring 5% cashback. But, this only applies to certain rotating categories, like groceries, entertainment, etc. And the categories keep changing. And there is often a cap on how much you can earn at that 5% rate. So it's not like the dollars are going to be raining down on you
Capital One Quicksilver Cash Rewards is one of the best cash rewards credit cards, with $0 in annual fees, and a steady, 1.5% cashback rate without any restrictions. There's also a nice introductory bonus of $150 after spending $500. (There are no higher-percentage offers or rotating categories for this card.)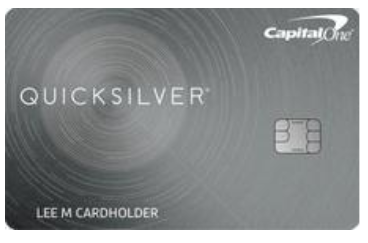 How exactly do you get your cash back? This is either done by applying the cashback amount to your credit card statements as credit, mailing a check for the amount of chash back you deserve right into your mailbox, or making a direct deposit into your account.
And the good news is that cashback is not considered income, but rather, a discount, so it's tax free!
Miles
Miles build up at about the same rate as cashback dollars, accumulating at 1% to 2%, and there is usually a generous sign-up bonus — which is often why people choose this option. 30,000 points is a pretty standard introductory perk. The limitation here is that it is mostly limited to airline ticket purchases, although some miles programs will allow you to use points for hotels and car rentals. In general, 25,000 points will get you a domestic, economy ticket, although restrictions and blackout dates may apply. Each mile point is equivalent to 1 cent, so 25,000 in points is about the value of $250.
Capital One Venture Rewards Credit Card is popular for miles, offering a 50,000 mile bonus after spending $3000 in the first few months, plus 2x miles on every purchase.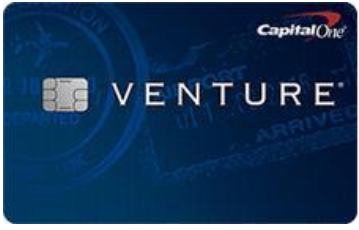 Some airline-specific credit cards can give you additional benefits, like upgrades, waived baggage fees, priority boarding, and all that kind of stuff that makes travel that much more pleasant (rethinking that homebody persona yet?) But with this option we are limited to just that specific airline. Regular miles cards don't offer such benefits, but can be used broadly.
Alaska Airlines is a great example of an airline-specific card that has excellent advantages—a 'Companion' deal which allows you to get a friend a ticket for $99, a free checked bag, and a nice sign-up offer. The downside is that this is a pretty small airline that doesn't have a broad array of flight choices!
When taking the miles path, you want to make sure that there are no:
Blackout dates (because chances are those are the only dates you'd actually like to go somewhere!)
Foreign transaction fees (being that when we travel, we are quite often somewhere foreign)
Expiration dates for rewards (because it might be just our luck to suddenly wake up and plan a trip a month after our miles have evaporated.)
Store Card Rewards
Aside from general credit cards, we can also sign up for store cards which come with other benefits. A lot of clothing stores offer store cards that come along with a significant discount for purchases made at the time the card account is created. For example, Kohl's credit card offers 30% credit towards purchases made while the account is created.
Target RED card has a variety of perks, like a 5% discount on Target purchases, free 2-day shipping, and an extra 30 days for returns.
Other popular choices are the Amazon credit card which has no annual fee, 3% back at amazon.com, 2% at gas stations and restaurants, and 1% on all other purchases, as well as the Costco Anywhere Visa, which offers 4% back on gas, 3% back at restaurants, and 2% back at Costco. (The downside here is that you only get your rewards as a once-a-year payout in the form of a certificate which must be used at Costco).
Store credit cards can also help us build our credit scores if we're a bit weak in that arena.
Tip: If we are interested in a particular card for its sign-up perks but aren't really interested in its general rewards system, we can open it and not use it very often. However, we need to watch out for annual fees: If we're paying an annual sum just to open the credit card, we may not come out ahead of the game. Especially when considering how applying for new cards gives our credit score a hit (albeit a temporary one).
And, you don't want to end up with 26 credit cards; that's much even for rewards junkies.
How Does It Pay For Itself?
At this point some of us may be wondering how these poor credit card companies manage to eke out a living if they're showering us with so much stuff.
Have no fear; they're doing just fine, and are as profitable as ever.
Credit card companies are in the business of encouraging us to use our cards as often as possible. Hence they offer us all those rewards, so that we keep on swiping. They get back all that and some more with all of the late fees and interest many people accrue. Credit card companies also receive a 'merchant fee' from the stores where we use our cards, so in essence, they are sharing some of that with us via cashback or other rewards.
Redeeming Rewards
The easiest way to redeem your points is by going onto your provider's website, logging on, and clicking on the 'rewards center' category, which will give you all the specifics.
To sum it up, cashback cards are often the simplest to redeem because we can usually use the money at will (although some require a minimum of say, $25, in order to redeem), and spend it at will. Points and miles require a hefty amount of accrued points/miles before these can be applied.
When signing up for a card, it's really important to read the fine print, yes, all those little words we tend to ignore, because in this case, it can tell us a lot about the rewards program, how to maximize it, and whether it'll be a good fit for us.
Tip: You can often pool points with friends and family, so if you're a few thousand points short for that long-awaited purchase, you can try turning to your someone who won't mind sharing.
The one piece of warning I'll leave you with is that if you carry a balance each month, rewards cards may not be the best choice for you, as they tend to have higher interest rates than standard cards.
Well then, see you in Bora Bora. And then we can sip our Pineapple Coolers while digging our toes in the sand and comparing notes on how we are basically vacationing for free thanks to our very generous credit card rewards.